---



IMPULSE AISLES
Client: Target
Role: Creative, Writer, Impulse Shopper


Healthy groceries, and ethically-produced home essentials are often $$$$, which makes shopping with intent feel extremely exhausting. Almost impossible.

We came up with what we value most, shouldn't cost more — as a creative platform for Target that shows how they make sure the things that matter are always within reach.




Impulse Aisles - Shoppable OOH
Wal-Mart has double the stores of Target. So the biggest barrier to choosing Target is simply not having one nearby. We created shoppable impulse aisles that ran in areas where Target's weren't. These shoppable OOH's made it easier to access Smartly's line of essentials, at a smart price.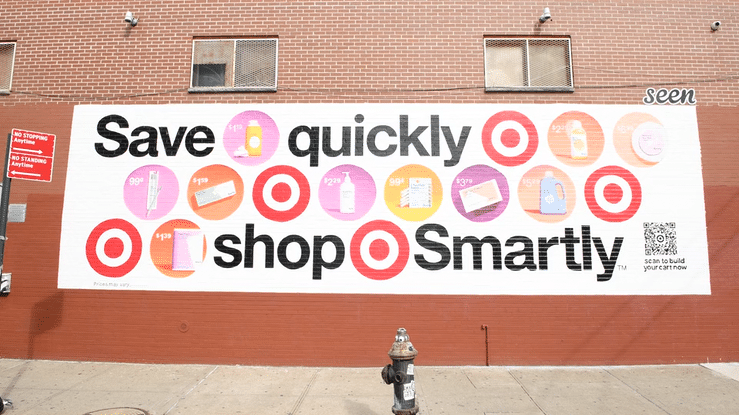 OOH System
We created an incredibly graphic approach that utilized the shape of our iconic bullseye, to quickly showcase our Smartly lineup of affordable essentials to on-the-go pedestrians.